Ok so the next day was pretty exciting because we went to Victoria on Vancouver Island so just so that you're warned there are a lot of pictures in this one!

First though I have a funny story from the morning. That morning when I got up I put my contacts in and I had an issue with the right one, I thought I'd put it in ( I didn't feel it fall out or anything) but I couldn't feel it in my eye and I couldn't see so I assumed I'd dropped it and just couldn't see it (they are clear and hard to see if you drop them) so I just got another one, put it in, and went down for breakfast. I was uncomfortable all through the meal so I went up to clean the contact and discovered I had two in my eye so I had a good laugh over my stupidity and then put the extra contact in a case. Then Mom came up to put her contacts in but discovered I had put her contacts in and that's why the first time I couldn't see out of my right eye! So there was some hysterical laughter in the morning. Ok so now on to the pictures!






This is the line up waiting to get onto the ferry to get to the island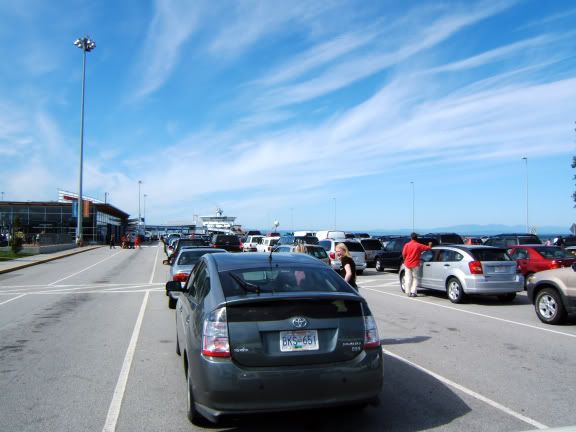 This is getting onto the ferry




This is us at our table with our early lunch




This is some of the scenery from the boat; you can't necessarily see it well here but there are mountains in the background




This is us on the deck of the boat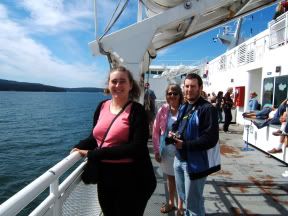 This is a boat that passed us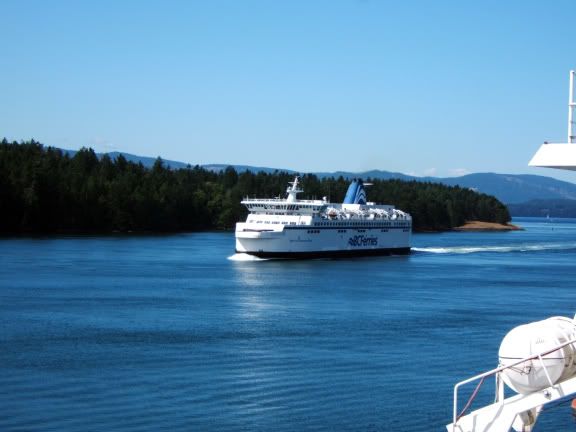 Us getting off the ferry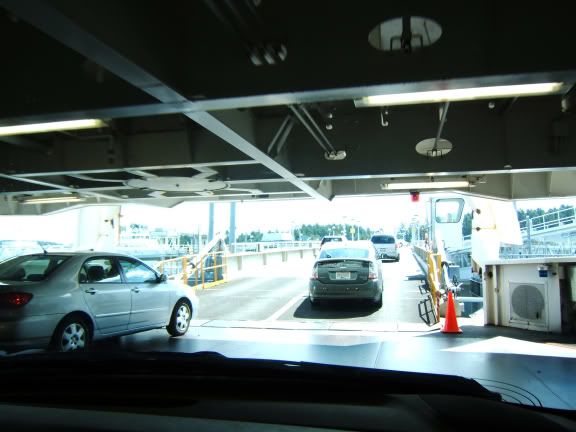 This is a cool castle we went to visit called The Craigderroch or some such thing...this is it from the outside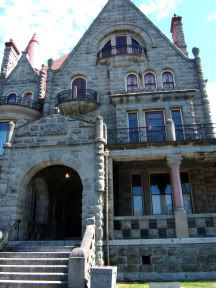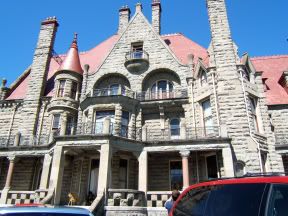 These are some nice inside photos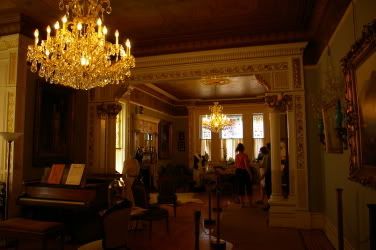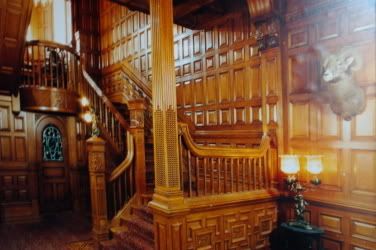 This is the view if you look up the centre of the staircase from the main floor...hopefully you can see how cool it is...if not, trust me..it's awesome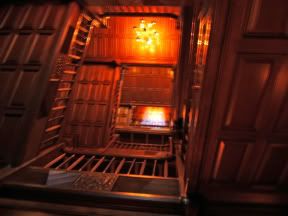 This is a picture of an actor who pretended to be the secretary of the guy who built the castle..he was reallhy good. He spoke with a British accent and knew his stuff...he treated us like visitors from the future




Mom, Dan, and I in the castle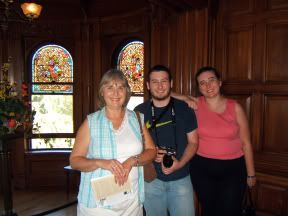 We also went to look at the Empress Hotel which is a super expensive and nice hotel in Victoria; luckily they let the rabble like us wander in and look around. It's a beautiful hotel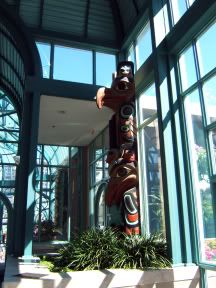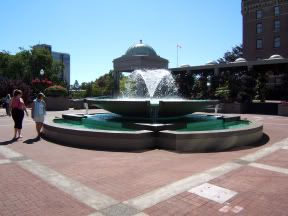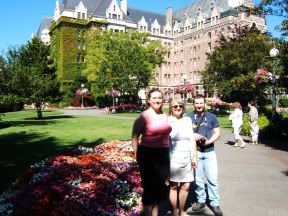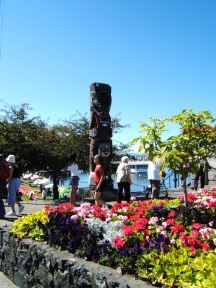 This is an artistic shot Dan took of flowers at The Empress




This is us walking around the city (we did a LOT of that)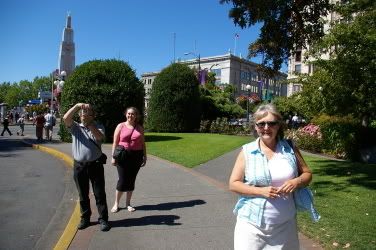 Then we went and wandered around the parliament building or legislative building or whatever it's called...I dont know...politics...who can figure them out? But it's a pretty building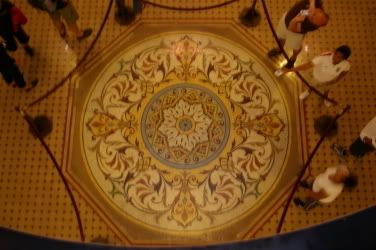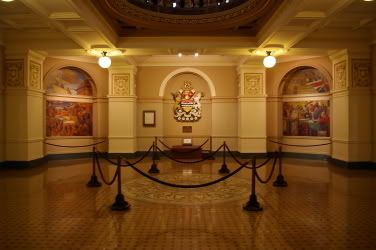 We also visited China Town in Victoria...it wasn't all that different from any other China Town I've been to...although it was a bit smaller than the others...here's the entrance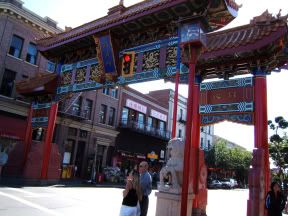 We also stopped for dinner in a little town called Sidney not too far from where he had to catch the ferry back to the mainland and it was right on the water so it had a beautiful view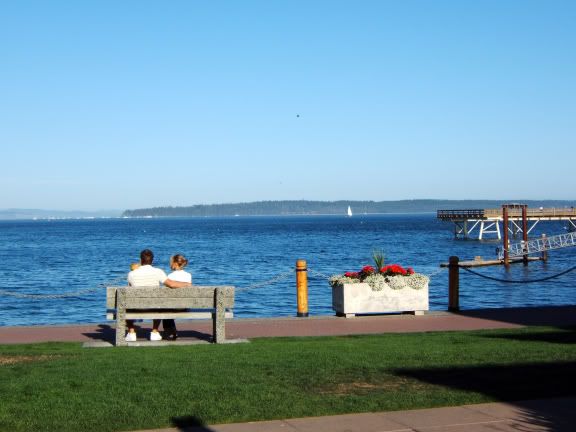 It also had a nice display in memory of the war...yes...the war...because I don't remember which one it was for so we'll say both World War I and II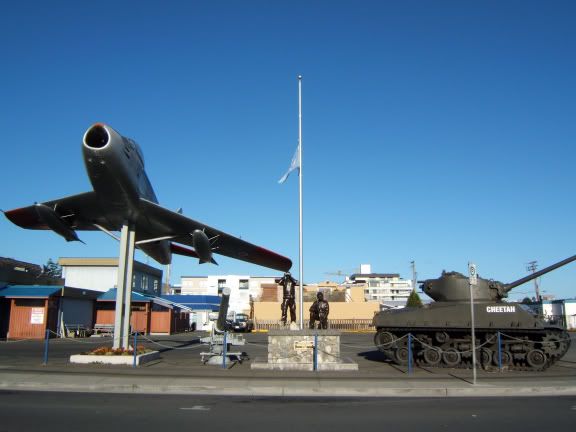 These are some nice pictures of the water from the trip back to the mainland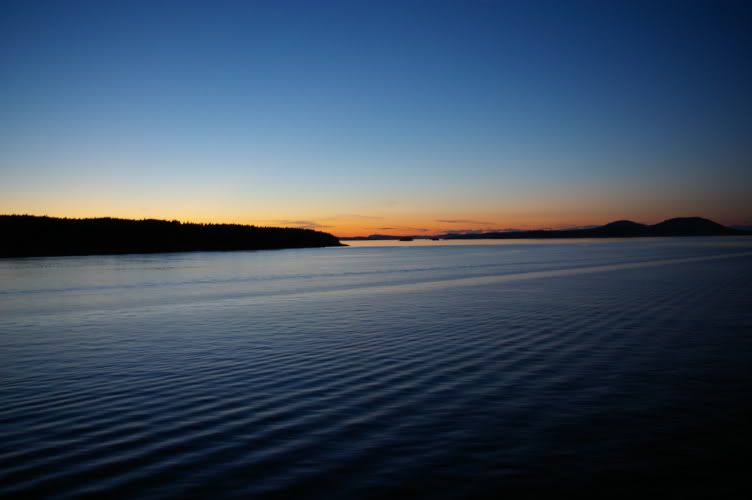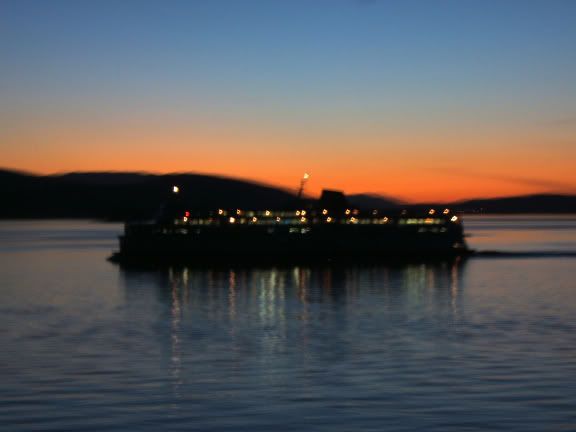 Then we had an adventure (as we are prone to do...) and it was quite humourous. We were driving out to Butchart Gardens and got hopelessly lost (which was funny in itself) and then when we FINALLY got there we discovered that for 4 of us to go in it would be $92!!! It was funny...Dad was like "I don't think so, is there any way out of here?" and the guy told him there was; he had given us a map as well and he's like "...do you want to keep the map?" And we said yes and then took pictures of the gardens out front as we drove away...here they are: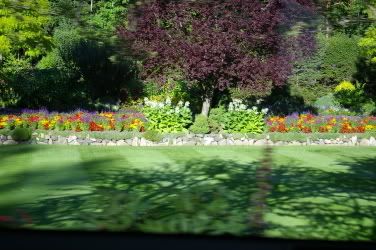 We also played some euchre on the ferry on the way back so this is Dad dealing the cards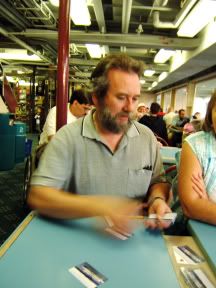 There were intervals where Dad and Dan left me and Mom to go take pictures and stuff but Dan left his camera with us when he went to the washroom so I took a picture of Mom and she took a picture of me




This is just a nice example of the amazing foliage and greenery that is all over the city of Vancouver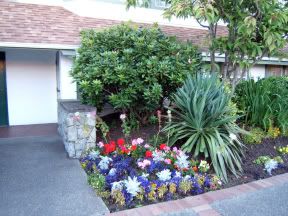 So that's everything finally! Hope you enjoyed your virtual trip to Victoria!