Ok here's Day 12 in a pictorial nutshell



So we went to church with Aunt Helen and here are a couple of pictures, one of Aunt Helen, Mom, and John and one of just me in front of the church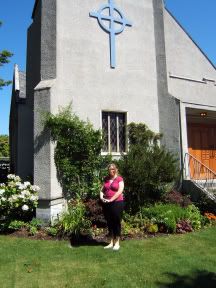 This was also the day we went to a barbecue with Mom's family and met a whole lot of new people. Very good food. Here are some pictures from that:




This next picture is of Cathy, Brittany, Andrea, and Jasmina...now that likely means nothing to most of you but Jasmina is sooo cute and she's just full of energy...she's like if Sarah and I were one person when we were younger...She's the one dressed as Minnie Mouse btw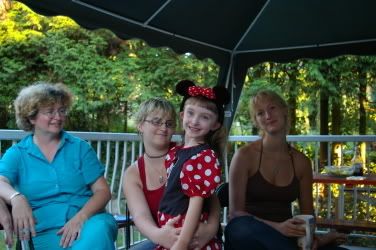 This is Jasmina's mom, Kelly




We're lucky we saw them actually because they had been at Disneyworld and managed to get back just in time for the barbecue. This next one is a picture of John and Gordon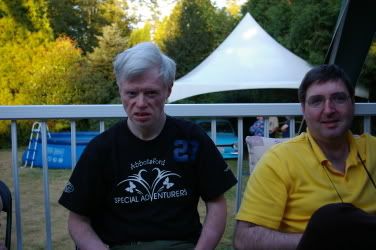 We also went with Mom's cousin Stewart to his house to "fix his computer"...I dont' think we actually did anything but we did see their house which was beautiful and right on the water. Unfortunately we did not have the forthought to take pictures of the actual house but we did get some shots from one of their balconies.. It was such a nice house!! Just look at the view!




So most of this day was spent at the barbecue visiting with relatives and stuff. It was some good times!